Purchase Your Property with Confidence!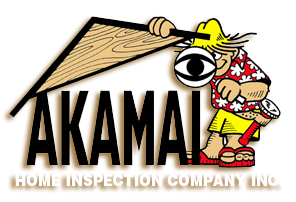 Akamai has
performed over
10,000 inspections
Akamai Home Inspection Company provides comprehensive information about the condition of real property.
For Sellers: Get an expert disclosure statement, and an opportunity to list without unexpected problems.
Well-known for being patient and thorough, Akamai Home Inspection Company offers the most professional, prompt, and courteous service available in the Big Island Community
We follow the AHSI Code of Ethics:
Integrity • Safety • Thoroughness • Honesty • Impartiality • Professionalism form the moral standards by which we conduct the business of performing inspections in a real estate transaction.
Meeting and Exceeding ASHI Standards of Practice.